Giving your domain name to your website from OVH
We are going to change your domain's DNS, registered on OVH so that they can be related to your website Yoctown. Then, you have to make some handling.
Over a first phase, go on OVH.

Once on the website, go on the Web Control Panel.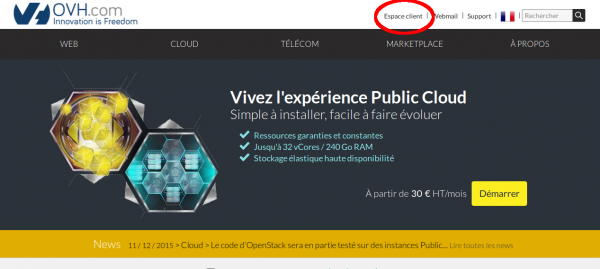 Once you are in your space member, click on your domain name (the one you will assign to your Yoctown website).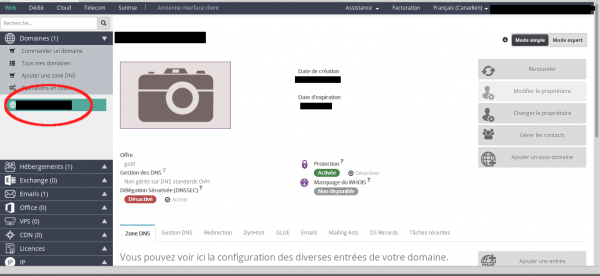 Once there, you should have a similar page appearing. Go lower on the page, in the DNS management part.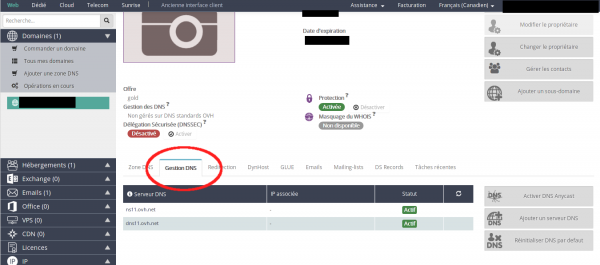 Once inside, click on Customize the DNS.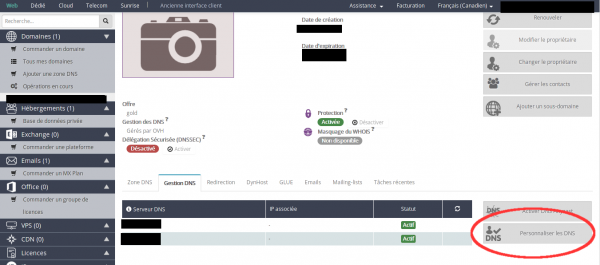 A window will appear, click on Validate.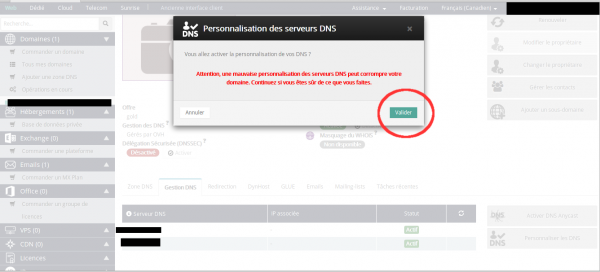 Now, click on the new button that just appeared: Add a DNS server.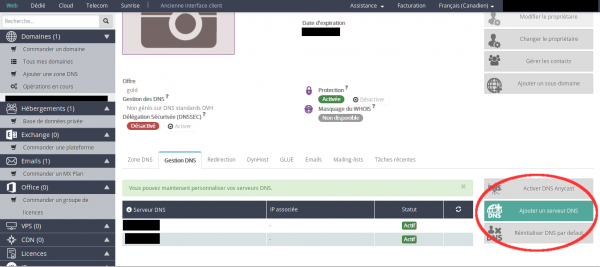 Now, we input the website's DNS address we want the domain name to appear on. For Yoctown, here are the DNS:

dns1.yoctown.com
dns2.yoctown.com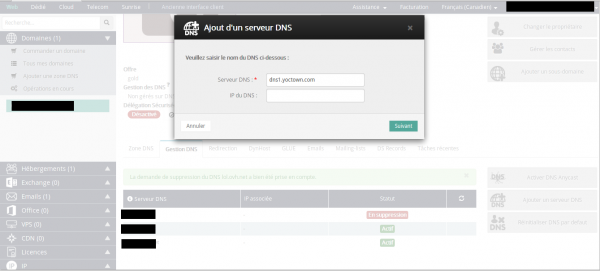 Make the handling once again in order to add the second DNS.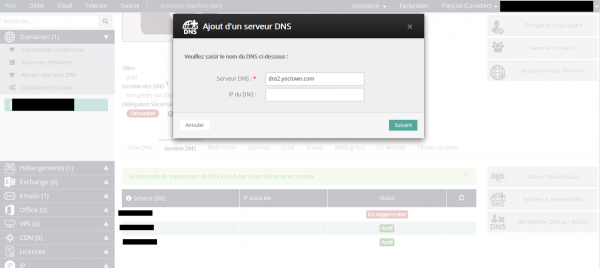 The DNS change is effective within 24h. So your website will need 24h to change its domain name.

For taking into account the DNS change, you absolutely must indicate your domain name on Yoctown so that we can validate your domain name.