Giving your domain name to your website from 1&1
We are going to change the DNS of your domain, registered on 1&1 in order to link them to your Yoctown website. To do so, you have to make some handling.
Over a first phase, we are going to go on 1&1 website:
Once on the website, we are going to click on Login at the top right.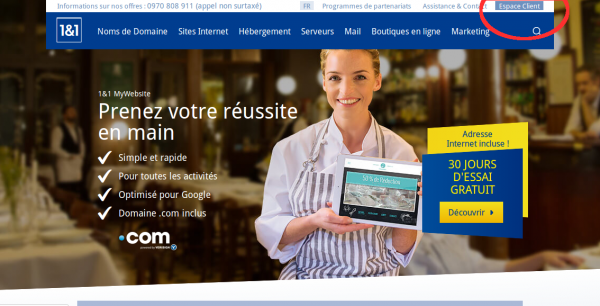 A login page appears, input your 1&1 ID: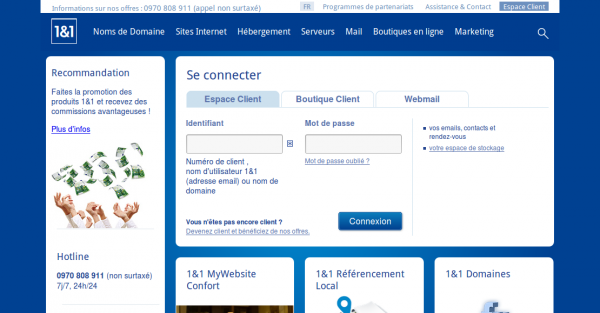 Once you are connected, you have to choose the domain name you want to assign your Yoctown website to.

So you have a list of domain names if you have several domains, if not, your domain name appears like this: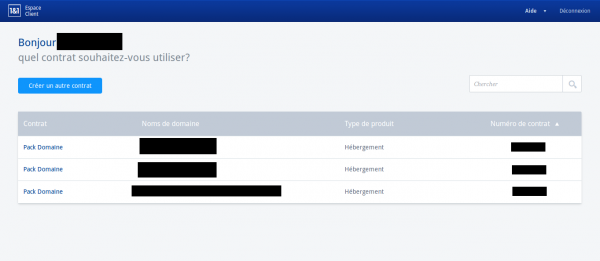 Click on the domain name you want to assign to your Yoctown website.

After you clicked on it, you will end up on this page.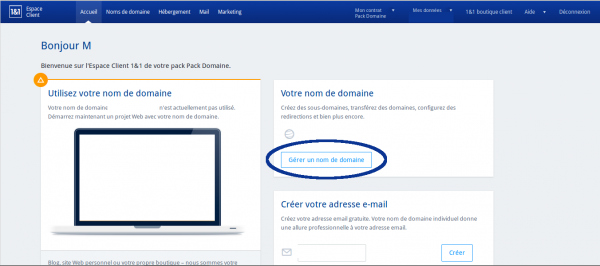 Then click on Manage a domain name, and you should end up on this page: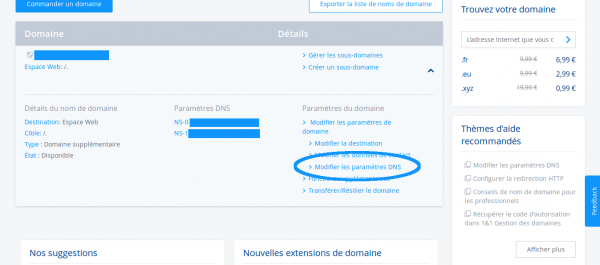 Click on Modify the DNS settings.

Here we have to change the DNS settings of the first two name servers like this: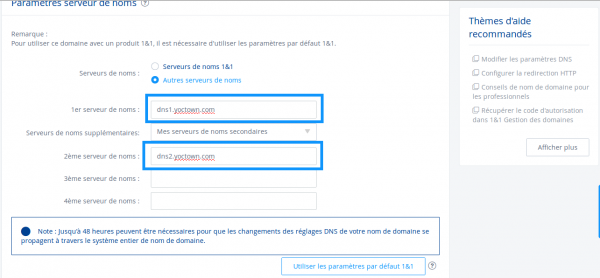 You will have to complete it with those 2 DNS: dns1.yoctown.com et dns2.yoctown.com.

Let other configurations by default (most of the time empty).

Once it is done, click on Save at the bottom of the page.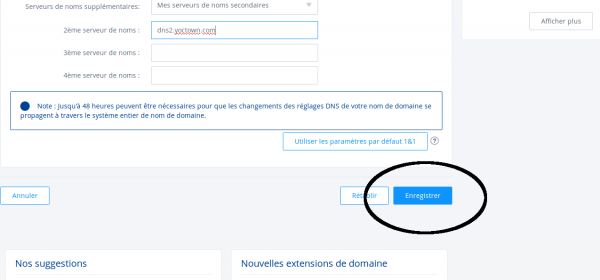 DNS changes can take time, in general there is a maximum period noted to 48h on 1&1.

In order to take into account the DNS change on Yoctown, you will absolutely have to complete your domain name on Yoctown, so that we can validate your domain name.